California Steamin'
TRADITIONAL STEAM BEAR
Aroma – Earthy notes with a touch of Mint Flavour – Caramel and toasted bread Bitterness – 40/100 IBU's
This hybrid lager is a light and hoppy little Steam bear. It is an ideal beer to ease the novice beer geek into the wonderful world of Ales while still being complex enough for the Beer connoisseur (snob) to enjoy.
Red Rye
CLASSIC RYE BEER
Aroma – Mix of toffee and spices Flavour – Caramel and fruitiness with a slight white pepper finish Bitterness – 38/100 IBU's
This is my twisted version of a traditional rye beer. Rye malt is notoriously difficult to work with, but we feel we have managed to pull together a rather tasty brew with this unique recipe. Combining a ton of malt, with a plethora of hops we have managed to bring balance to this complex tight ropewalk.
Midnight Porter
A UNIQUE LONDON BREW
Aroma – Toasted bread and spices Flavour – Plum with roasted coffee and hints of chocolate. Bitterness – 31/100 IBU's
Midnight Porter is a full bodied creamy dark beer. The recipe for this Midnight Porter dates back to 1836 and was discovered by a friend of mine while digging through some old archives in Edinburgh.
Fri: 4-7pm / Sat: 12-6pm / Sun: 12-3pm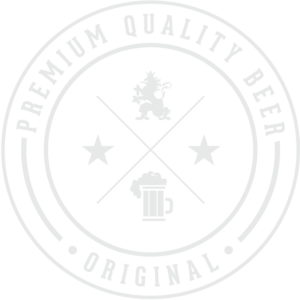 ENJOY THE BELGIAN SPIRIT
Sauces, Retail, Gift Cards, Turkeys & More